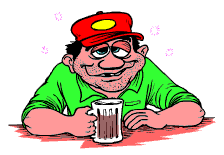 THIS SITE IS PUT UP BY A SELECT FEW WORKERS FROM LOCAL 326.
IT'S PURPOSE IS TO INFORM FELLOW BROTHER'S AND SISTER'S
AS TO WHAT IS GOING ON IN THEIR LOCAL UNION.
IT IS IN NO WAY SHAPE OR FORM, TRYING TO DEFAME ANYONE.
IT'S SOLE PURPOSE IS FOR INFORMATION ONLY.
WE BELIEVE EVERY BROTHER AND SISTER THAT PAY'S DUES
HAS THE RIGHT TO KNOW WHAT IS BEING DONE ON THEIR BEHALF.
WE HOPE YOU AGREE AND SUPPORT US.
YOUR COMMENTS WILL LET US KNOW IF WE SHALL CONTINUE WITH
OUR WORK.

P.S. PLEASE IGNORE THE SPELLING, IMPROPER PUNCTUATION AND
REMEMBER, IF WE COULD WRITE,SPELL AND BUILD PROPER WEBSITE'S
WE WOULD NOT BE SLUGGING BEER FOR A LIVING!!!