WE WOULD LIKE TO HEAR FROM ALL TEMPS AND P.P.T.s
PLEASE PASS THIS SITE AROUND AND GET US SOME FEEDBACK.
WE WANT TO HEAR FROM YOU!
WE HAVE SEEN THE WEBSITE A TEMP EMPLOYEE PUT UP AND WHILE WE ADMIRE HIS IDEA, NOT ALL HIS FACT'S ARE ACCURATE AND MAY GET SOMEONE ELSE IN TROUBLE. PLEASE KNOW WHAT YOU ARE DOING BEFORE YOU DO IT.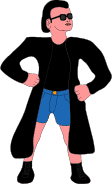 THIS PAGE IS DEDICATED TO THE TEMPS AND P.P.T.s
ALL COMMENTS WILL BE POSTED HERE.